What Causes Hip Pain?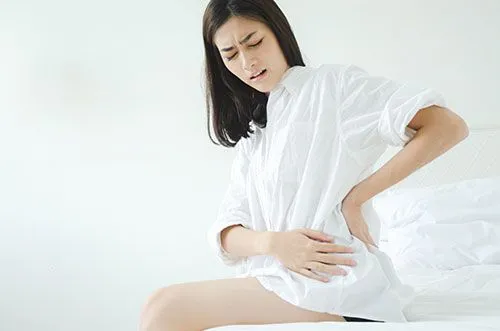 The hip joint is the largest weight-bearing joint in the human body. Hip pain is a common condition that can be debilitating in severe cases. Arthritis is one of the most common causes of hip pain, but other conditions can also cause pain in the hip area, such as bursitis, labral tears, tendinitis, osteonecrosis, muscle strains and hip fractures. Playing sports, running, overuse or falling can also lead to hip injuries. An injury to the hip joint can affect its range of motion and ability to bear weight.
What Is Hip Pointer Injury?
A Hip pointer injury is caused by direct impact to the iliac crest of the pelvis, the front and top part of the hip bone. Hip pointer injuries are common in contact spots such as football, soccer, rugby and wrestling. It can be extremely painful and one can feel it while walking, coughing or even taking a deep breath.
How to Relieve Hip Pain?
Traditional hip pain treatment is limited to physical therapy, painkillers and anti-inflammatory medicines. In severe cases, hip replacement surgery or hip resurfacing was the only option in the past. However, hip surgery like most surgeries have risks such as blood clots, pain, infection and muscle loss. The recovery from hip surgery can also be long and inconvenient as the patient cannot stand or walk for several months without assistance.

Regenerative Therapy for Hip Pain
More and more athletes are using Regenerative Therapy to treat their sports injuries. Our cell therapies and regenerative treatments offer a safe and non-invasive choice for patients who are looking to return to their daily activities and quality of life without the risks of surgery. Our approach is to promote your own body's natural healing ability. It is safe, non-surgical and effective. Growth factors are injected into the hip area to promote cellular growth and local repair processes, creating cartilage and other tissues that are needed and reducing inflammation, resulting in pain relief and improved function.
Platelet-rich Plasma (PRP) Therapy For Hip Injuries
Platelets and white blood cells in our blood contain growth factors that are for a large part responsible for the healing process when injury occurs. Platelets encourage tissue repair by calling the body's reparative mesenchymal stem cells to the site of injury. By injecting concentrated platelet plasma directly into the site of damage it is in essence turning on the body's reparative system.
This is a safe, outpatient procedure that requires very little recovery time. Only a small amount of blood is drawn from the body and the blood is spun in a centrifuge for about 15-20 minutes to isolate platelets from the liquid component (plasma). The concentrated platelet mixture is then injected directly into the injured site.
Since PRP is derived from your own blood, there is no risk of rejection or disease transmission.
For hip injuries such a hip pointer injury, platelet rich plasma can provide pain relief by stimulating the regrowth of cartilage and by promoting the healing of chronically injured cartilage or labrum. Often the cartilage of the body has tears or fissures, which can cause chronic pain. PRP can help the body heal those chronic tears and fissures.
"I have a congenital issue with my hip that resulted in osteoarthritis causing excruciating pain and limited mobility. I was told by multiple specialist that I needed a full hip replacement surgery. With Dr Noto's help as well as physical therapy I have been able to avoid the surgery and keep my quality of life and stay active for the past 8 years."
Jude T., Verified Patient
Contact us to learn if PRP Therapy is right for you.
---